吉尔德霍尔 / GUILD HALL
Guild Hall, London, 2018, @Xiong Yanzhi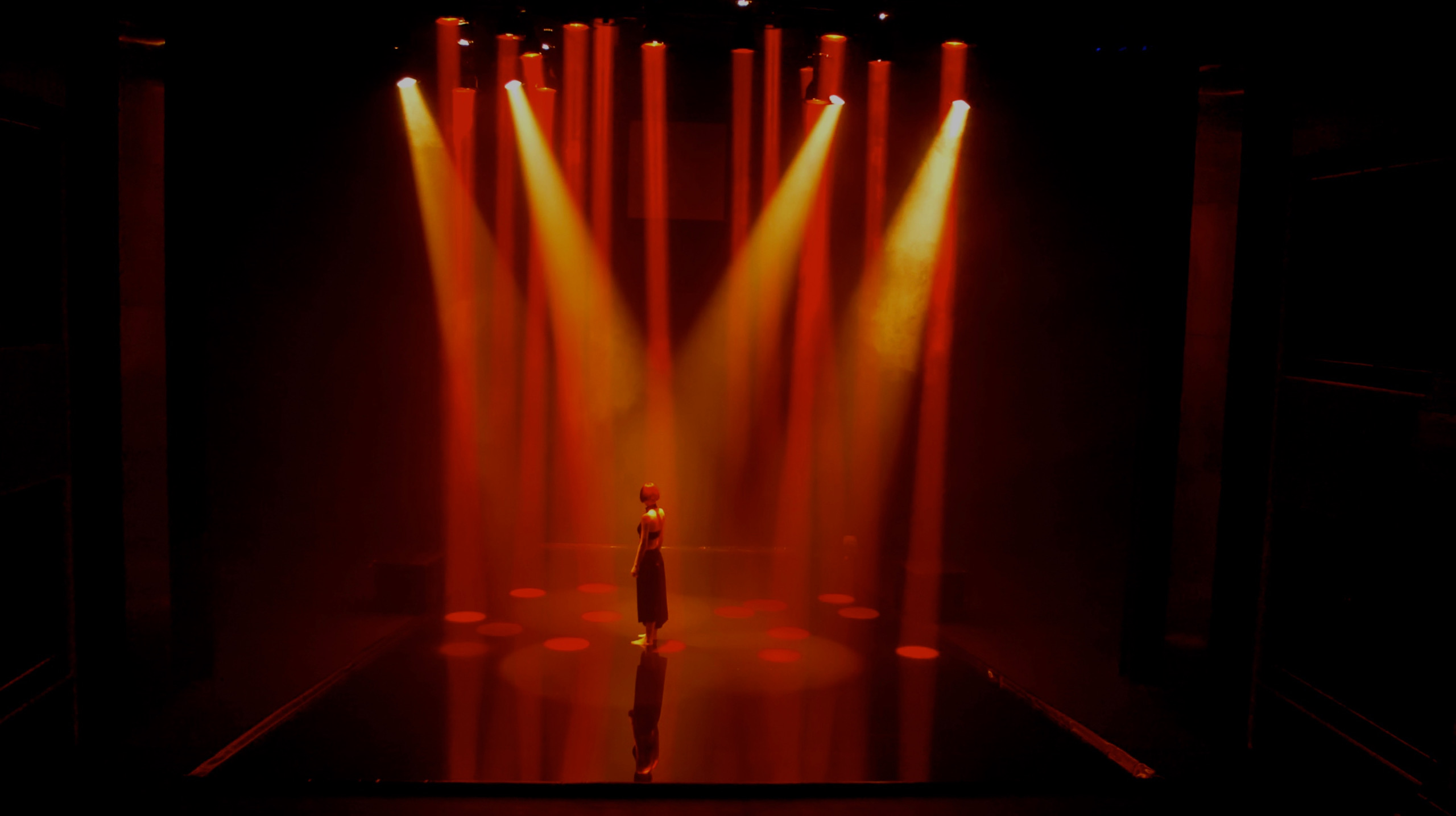 ⼆零⼀七
实验剧场,灯光装置,18米⽔池装置,实验电⼦歌剧,
全息影像交互,即兴⾏为演唱
时长: 三⼗分钟
地点:吉尔德霍尔音乐与戏剧学院,伦敦,英国

2017
Experimental Threat
Visual light and screen installation, experimental electro-acoustic opera, holographic image visual Interaction, live impromptu performance singing
Duration:30mins
Location: Guild Hall, Silk St, London, UK
吉尔德霍尔实验剧场项目,试图探索混淆视听感官在真实语境与舞台表演的边缘中所产⽣的空间缝隙如何作用于现场。 观众在长达半小时的视听盛宴里游⾛之余,探索剧场的观看⽅式及体验感受。⼲冰不在服务于舞台⽽是观众,整 个剧场伸⼿不见五指,⼀个正在被瓦解的墙面(投影装置)从天⽽降,与此同时观众被波光粼粼的⽔波反射到身上的现象 随着演员的移动会慢慢察觉到光线来源于⼀个巨⼤的⽔池。真实的现场演唱与音响输出的回声在视听上模糊边界,演员的分身(投影)与真身游离在虚拟与真实之间。


The goal of this experimental theater is to make the visual and auditory senses question the reality but in the dream.
The audience swims in this half - hour audio-visual feast. The first experience of entering this theater is the sense of smell, because the whole scene is invisible due to the dry ice, and the music circulates throughout the theater. Everyone who enters this theater is on a self-constructed journey. The audience slowly follows the direction of the sound to see a wall being disintegrated (projected video) as new light is slowly introduced.

From a line to a square, there is a mirror reflection on the stage, but the audience will not think it is a huge pool until YanZhi gradually walks in to the water tank. As Yan moves, the ripples make all the reflected light abstract and reflect on the audience. The high combination of sound and vision, the mutual blend of human voice and elec- tronic, the whole atmosphere seems to be close but far. Real human voices echo in the scene, but wander in the virtual space.
Ideas and concepts become less important at that point, and there is just no way to fill the time and space. When it's over, what you remember is just a story of your own.